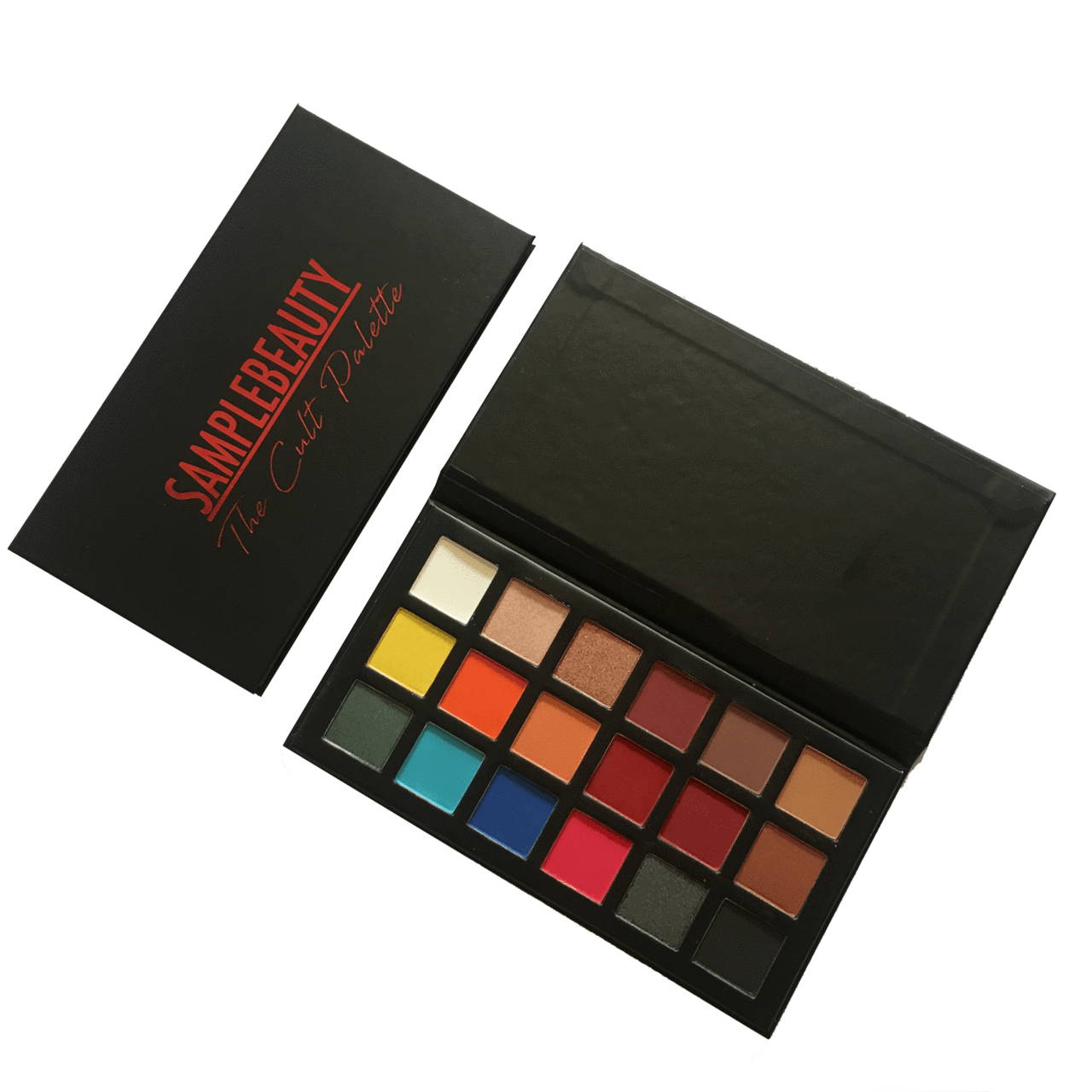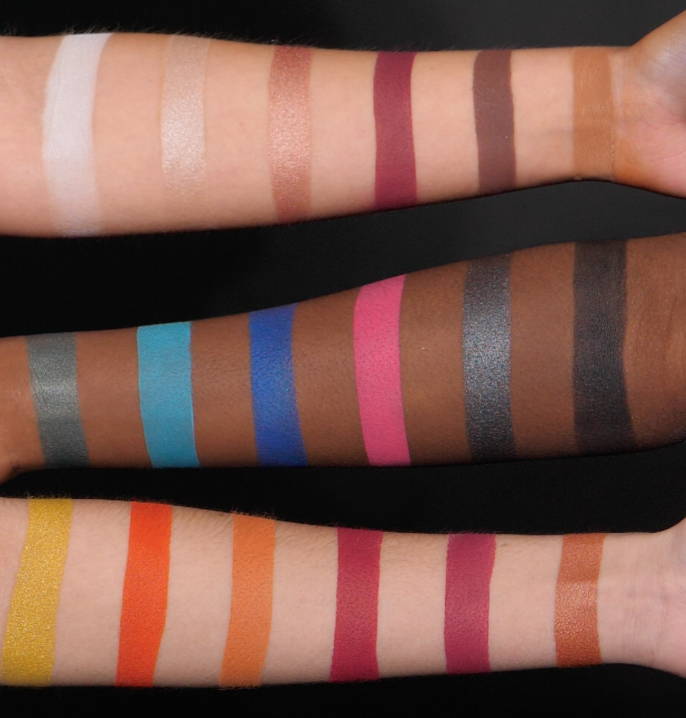 We have decided to restock the palettes with VOLUME I and VOLUME II as some people loved VOLUME I (the original) but some people prefer the formula in The Cult Palette. So instead of choosing one, we thought "let's stock both".
THE PARADIGM SHIFT PALETTE VOLUME I: 
This is the first Paradigm Shift Palette that we released. It can be used for both soft looks (set base) and intense colourful looks (wet base). On a set base, the colour can be built up to achieve the same intensity as a wet base.
If you are looking for intense colour pay off with one tap - the VOLUME I palette is not for you. Please see VOLUME II.
Definition of 'Paradigm Shift': A fundamental change.
Our brand has changed significantly in the past 6 months. This is another palette to signify our journey of change and to show where our brand is going.
This palette of 35 easily blendable shades (30 mattes, 5 shimmers) is a full spectrum of colour and has the perfect amount of colour pay off that
suits you.
Use the shadows on a wet base for intense payoff
or
Use them on a set base for a softer look.
On a set base, the colour can be built up to the same intensity as the payoff on a wet base.
This formula allows you to create depth and structure with a single shade.
Please note: if you are looking for a palette that has INTENSE colour payoff on a set base (or no base) with one tap in the pan, this palette may not be for you.
Of course, on a set base (or no base), the colour can be built up to get intensity.
We truly believe that makeup is art and we want people to play with this palette, explore it, explore colour, feel that creative freedom, inspire themselves, inspire eachother
no matter what their style is.
Sample Beauty offers 1-3 working day shipping for £2.95 on all UK orders. Most orders arrive within 1-2 working days. Get free UK shipping on orders over £35. The free shipping option can be selected at the checkout. We offer worldwide shipping too. If your country doesn't appear at the checkout, email us at admin@samplebeauty.co.uk and we can add your country to our shipping list. International parcels are sent by either Royal Mail or DPD. Dispatch Orders placed before 1.00pm Mon-Fri are usually dispatched same day. Orders after this threshold will be dispatched the next working day. Express Delivery Express delivery is available for £4.95. We dispatch our express orders via Royal Mail which can be selected at checkout. This is a 1-2 working day service. Alternatively, you can pay £6.95 for Next Working Day Delivery by DPD. This excludes weekends. See our Shipping Information page for more information on delivery. Returns See our Returns page for more information on returns.